BioPartner UK
BioPartner UK is your point of contact for the UK delegation to Stockholm. Visit us in the Exhibition Hall to find out more about doing business with UK companies, and to meet those in the UK delegation.
Finlay Lynch
Conference Support Executive
Darius Bateson
Conference Support Executive

UK Business Ambassador
Harriet joined One Nucleus as CEO in February 2009. She was attracted to the role because she wanted to spend time helping companies maximise their competitiveness and to lead a team which already had an excellent reputation. One Nucleus is an international membership organisation for life science and healthcare companies based in Cambridge UK Harriet previously worked as a Diplomat with the British Foreign Office for 21 years, serving in over 17 countries around the globe. Half her career was spent in the commercial field,latterly heading UK Trade & Investments National Life Sciences Trade Team for over five years. During her varied Foreign Office career she was Deputy Ambassador three times, Private Secretary to the Minister for Europe, led an evacuation of Brits out of the Congo and worked in Khymer Rouge territory with Scotland Yard on a hostage crisis.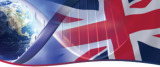 United Life Sciences (ULS)
United Life Sciences (ULS) is a strategic partnership representing 1260 life science and healthcare organisations across the UK and internationally. The partnership was formed by four Founding Partners: the BioIndustry Association (BIA), Bionow, BioPartner UK and One Nucleus (ON) in 2014 and MediWales joined in 2015.

The ULS collaboration has member and the wider UK life science sector at the heart of its purpose and is the basis for all joint activities. We strive to avoid duplication of effort and coordinate the founders' activities whilst recognising each other's areas of strength so that member companies can benefit from more effective and coherent sector support.

Since 2012 ULS partners have worked together on a range of activities - including the creation and publication of a UK Life Science Manifesto 2015 - 2020, which is aimed at all political parties, and calls for the Biomedical Catalyst scheme to be continued in the interest of the nation's health and wealth. ULS has also hosted a number of joint events both in the UK and overseas, and will be undertaking further joint initiatives plus providing cost effective attendance at each other's events to maximise the international impact of the UK.
The 1260 life science member companies are listed here:
United Life Sciences member companies
Deborah Laubach
MediWales
Lin Bateson
BioPartner UK