Manchester Science Partnerships
Alderley Park is the leading life science facility in the North of England and the largest R&D campus of its kind in the UK, offering over 1.5m sq ft of scientific, laboratory, office and conferencing space. With over £550m invested by AstraZeneca in world-class facilities and infrastructure over the past decade, it is the single best-invested full spectrum drug discovery and development campus in the UK, with an unrivalled talent pool of science professionals available in the area.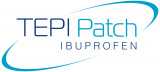 Medherant Limited
Medherant develops novel topical and transdermal products using a novel adhesive that allows for direct drug in adhesive formulation without the need for any solvent.
Our novel adhesive allows us to load greater quantities of drug into the patch and achieves greater release of the drug from the patch allowing excellent 12 hour and 24 hour + formulations.
we can use a range of consumer friendly backings and adjust the size of the patch for greater consumer appeal. Our patches have excellent adhesion but are easily remoed without any pain or residue left on the skin
Mr Nigel Theobald
Commercial Director